No words can express how easy this experience was. I can also say which I never would equate "fun" to this experience but it truly was. We felt that we were dealing with close friends who happened to be extremely experienced and knowledgeable in real estate. Our concerns were acknowledged our questions were answered and we truly felt complete trust in them. I recommend them both and without a question would use them all over again. We thank you both.
We have owned property in Santa Barbara for many years. This year we decided to retire from rentals. Randy and Kellie utilized their many contacts and coordinated and handled all the showings and inspections with the various entities and tenants. They advised us each step of the way and made suggestions to make the process flow smoothly. They were always available promptly to answer emails, texts, and phone calls. Would we recommend them?? YOU BET!! Give them a call today.
Charles and Kathy (Sellers)
Kellie and Randy are the BEST. I have bought and sold a fair amount of real estate, and my daughter and I needed a reliable firm since she lives in Spain and I live in San Francisco.  Our expectations were more than exceeded. They got an offer on Day One, and they didn't stop there. I am a rather demanding seller: I wanted flowers in the home, flowers in the garden, and constant showings with incentives. It's no fun and a waste of time to have an offer fall through because of "agent unavailable". That can never happen with this pair. Randy emailed me several times from his vacation in New Zealand.
James and Justine (Sellers)
We recently closed escrow on the sale of a triplex in Santa Barbara working with Kellie and Randy as our agents. This was the first time we had worked with them as our agents. Given their professionalism, trustworthiness, knowledge of the market, negotiation skills, and diligence in handling all the paperwork involved with the sale, we were awestruck. Based on this experience and their joyful attitude, we strongly recommend them.
Both Randy Freed and Kellie Roche performed an amazing job in selling and then finding my family and me the perfect home. They understood our needs and wishes when looking for a home and provided excellent advice with every situation. Three words to describe this amazing team: committed, knowledgeable, and honest. It was a pleasure working with true professionals.
Travis (Seller and Buyer)
I was actually out of the country when Randy and Kellie sold my house, and they went above and beyond the call of duty in seeing all kinds of major and minor things on-site, and in keeping me informed every day via email and the occasional phone call. A great experience, I couldn't recommend them highly enough.
Friendly, efficient, honest, very helpful in walking me through the entire process, kept me updated frequently with what was happening with the open house, advertising on the house, and what reactions were to the home. They are the best!
Randy Freed and Kellie Clenet are the best team in real estate that I have worked with.  They were experts in their field and were a great team.  They got more done quickly.  They are incredible problem solvers. Most importantly, they got my home sold very quickly.  I appreciate how hard they worked with a complex property sale.  I would hire them again.
We interviewed several Real Estate agents before choosing Randy and Kellie to represent us in the sale of our multi-family property in Santa Barbara. They were extremely well-prepared and informed and are such personable agents. They worked very hard on our behalf, and due to their outreach found the perfect buyer for the property. We give them the highest marks and would recommend them to anyone considering a real estate transaction. You won't regret your decision!
Aside from being so knowledgeable about the local market, Randy and Kellie were so fun and sweet to work with. They made all the stressful moments of escrow a little less stressful by being totally on top of the game. They handled our real estate purchase with impeccable skills. They truly are the best! Randy and Kellie will forever be a part of the amazing memories of purchasing our family home.
Andrew and Leandra (Buyers)
Randy and Kellie are amazing Realtors. They found us house the perfect house with everything on our wish list, which I thought was unrealistic. They were easy to work with, always available, and very trustworthy. I felt like we were working with friends. I'm definitely recommending them to anyone who is looking to buy or sell. They are the dream team.
Case and Monique (Buyers)
What an amazing experience buying a house with these two. We heard so many stressful stories about the process. Working with Randy and Kellie, there was zero stress! From the moment we met them, they were the perfect fit for us. The constant communication, keeping us up-to-date and checking in to see how we were doing and feeling, made us feel at ease. They never missed a beat, which meant we never missed a beat. All documents were able to be signed and sent on time because of their knowledge about the process. We can't thank them enough for helping us and getting us our home!
This team could not have been more helpful before, during, and now even after assisting with every aspect of the purchase — the negotiation; lining up vendors; lining up inspectors. Even now that the property has closed, they are helping me line up additional contractors just as a professional courtesy. I love these guys and highly recommend them.
This is the second home I have purchased and sold with Kellie and the first with Randy. They were both incredibly helpful and insightful regarding issues that inevitably come up in the process. I don't plan on moving anytime soon, but when I do, I will surely be working with these two!
Detailed, dedicated, and deeply caring, Randy and Kellie took all the stress out of selling and buying a home. They're not interested in closing the deal but in taking the time to make sure they've found the perfect home for us. We purchased a short-sale home, and we felt like the entire process was made easier by their constant updates and communication while we were waiting for the bank's approval. When we closed escrow and started moving in, Randy stopped by to see how the move was going, and they followed up with us several times to ensure we were loving our home! We would use Randy and Kellie again for any real estate needs! They are both fantastic at what they do!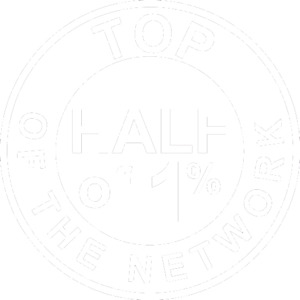 Over 55 years of combined real estate experience
Randy and Kellie have been a team for over 10 years
Awarded Top 1/2 of 1% of all Berkshire Hathaway HomeServices Realtors nationwide
Berkshire Hathaway HomeServices California Properties is the #1 Real Estate Company in Santa Barbara and the Santa Ynez Valley, in both volume and sales transactions.