Sold! 2682 Montrose Place & 1237 Las Palmas Drive in Santa Barbara, CA
We are happy to announce the sales of two beautiful Santa Barbara properties: One of our listings at 2682 Montrose Place Santa Barbara, CA 93105 and we represented the buyer in the sale of 1237 Las Palmas Drive Santa Barbara, CA 93110. Read on to learn more about these wonderful properties and the Santa Barbara neighborhoods they feature.
2682 Montrose Place Santa Barbara, CA 93105
Awash with rustic charm and timeless elegance, this romantic Tuscan villa is one of Mission Canyon's hidden treasures with its breathtaking ocean views and architectural grandeur reminiscent of an Italian grotto. Unique, magical and supremely inviting, this three bedroom, three-and-a-half bath home was meticulously constructed in 2005 by a local contractor.
The builder demonstrated remarkable attention to detail and employed the finest elements of the earth to create an enchanting home where Old World craftsmanship meets modern-day functionality. The woodwork alone is enough to swoon even the most discerning buyer, from Cedar doors and windows to vaulted Douglas Fir ceilings and handcrafted vanities throughout the home. Add to that a hand-cut stone entry and wide-plank Pine hardwoods; custom wrought-iron handrail, sconces and chandeliers; intricate travertine tile work in every bathroom; and a massive stone fireplace — these are among the home's abundance of artisan effects that deliver richness of character while reflecting the utmost quality of craft.
Listed For: $2,195,000








MISSION CANYON NEIGHBORHOOD
Located in the beautiful Mission Canyon neighborhood, Santa Barbara Travel Guide explains, "The Mission Canyon area of Santa Barbara is one of the prettiest neighborhoods in the city. Home to the Santa Barbara Mission, this spot was chosen by missionaries for its prime location on a rise of land situated between the Pacific Ocean and the Santa Ynez mountains. The views in this primarily residential region are spectacular."
1237 Las Palmas Drive Santa Barbara, CA 93110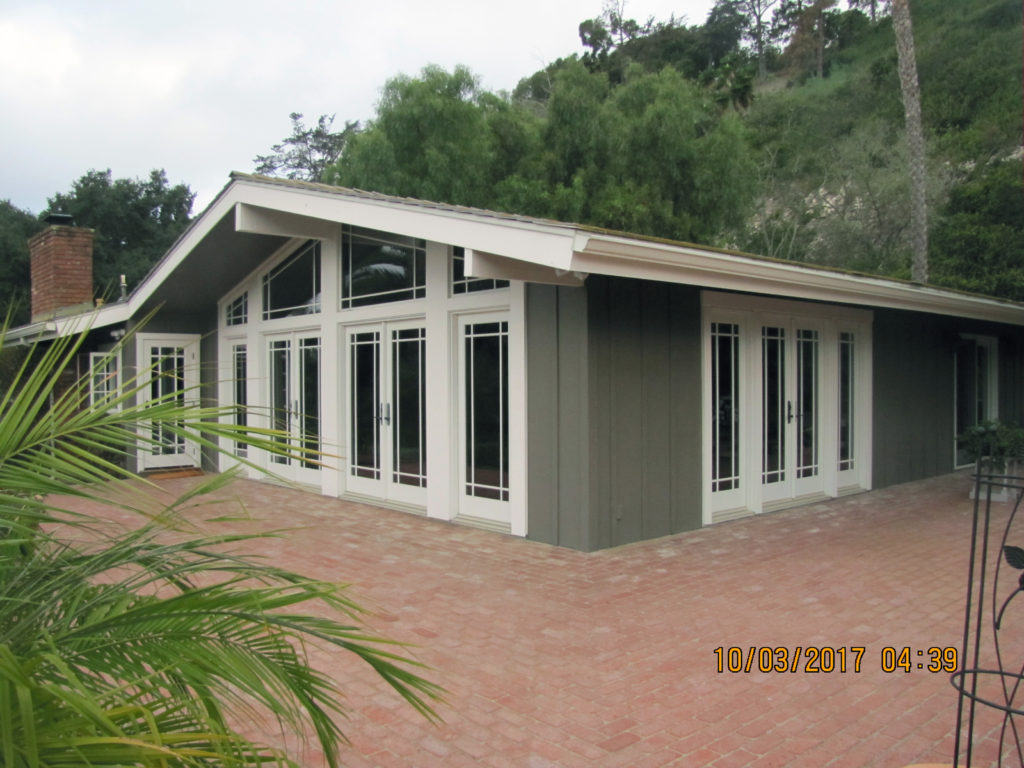 Updated and single-level 2 bedroom, 2 bath home in Hope Ranch on over 2 beautiful acres with barn and horse corral.
Listed At: $2,195,000
HOPE RANCH NEIGHBORHOOD
With lush landscaping, the Hope Ranch Park Homes Association, a private beach, polo field, tennis courts, and the Hope Ranch riding trails, owning a home in this exclusive enclave is definitely very special. Boasting it's beautiful estates, sparkling ocean views, and a gorgeous entrance on Las Palmas Drive, Hope Ranch has become a very sought after and desired location. With home prices in the millions, you might see residents on horseback riding the trails around Hope Ranch, or others strolling around the Laguna Blanca lake which sits adjacent to the private La Cumbre Country Club and Golf Course. Offering an exclusive, private and peaceful lifestyle close to nature, Hope Ranch has it all and is one of the most expensive neighborhoods in the Santa Barbara community. When inside Hope Ranch you feel a world away, however, nearby Upper State, La Cumbre and downtown Santa Barbara areas are all just a five minute drive away.
Please contact us today with any of your real estate needs, view all of our current listings, search Santa Barbara listings and open house guide today!
Thank you,
Randy & Kellie